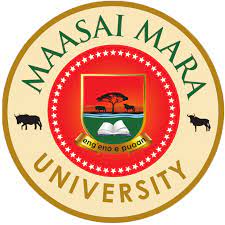 MAASAI MARA UNIVERSITY
REGULAR UNIVERSITY EXAMINATIONS 2013/2014 ACADEMIC YEAR
THIRD YEAR SECOND SEMESTER
SCHOOL OF BUSINESS AND ECONOMICS
BACHELOR OF BUSINESS MANAGEMENT
COURSE CODE: BBM 392
COURSE TITLE: WAREHOUSING MANAGEMENT
DATE:23RD APRIL 2014 TIME: 9.00AM – 12.00PM
INSTRUCTIONS TO CANDIDATES
Question ONE is compulsory
Answer any other THREE questions
This paper consists of 2 printed pages. Please turn over.
Question One
a) Explain the characteristics of Ideal warehouses (8mks)
b) Explain the main principles of materials handling (10mks)
c) Explain the factors to consider in locating a warehouse. (7mks)
Question Two
a) Justify the need for a warehouse management system in warehouses. ( 10mks)
b) Explain the methods of storing materials or goods at the warehouse. ( 5mks)
Question Three
a) Explain the advantages of Public warehouses over private warehouses. (10mks)
b) Explain the main pests found in warehouses and indicate how each one of them may be controlled. (5mks)
Question Four
a) Explain the need for warehouses businesses. (10mks)
b) Explain the documents used in warehouses (5mks)
Question Five
a) Distinguish between centralized and decentralized warehousing systems and give the advantages of each. (10mks)
b) Explain bonded warehouses and how they operate. (5mks).
(Visited 4 times, 1 visits today)